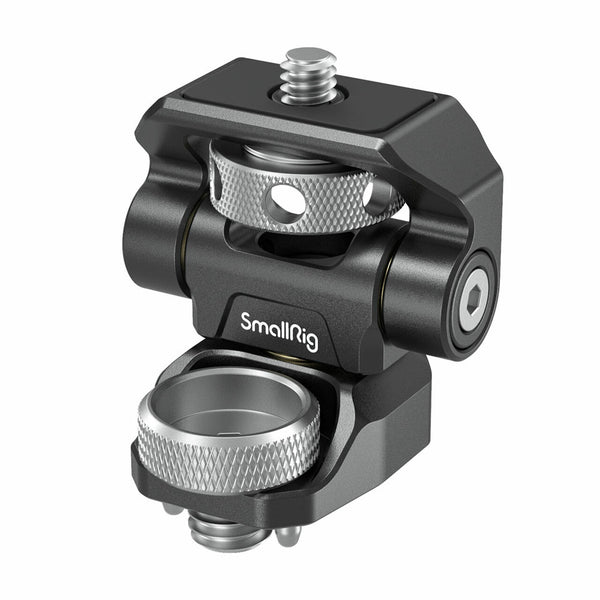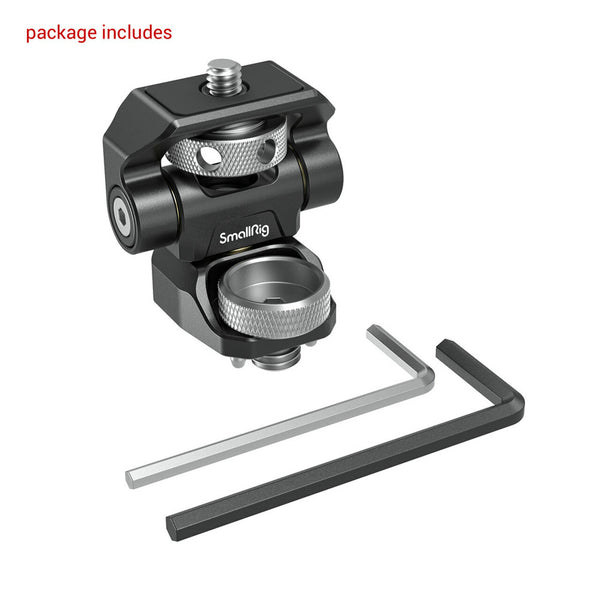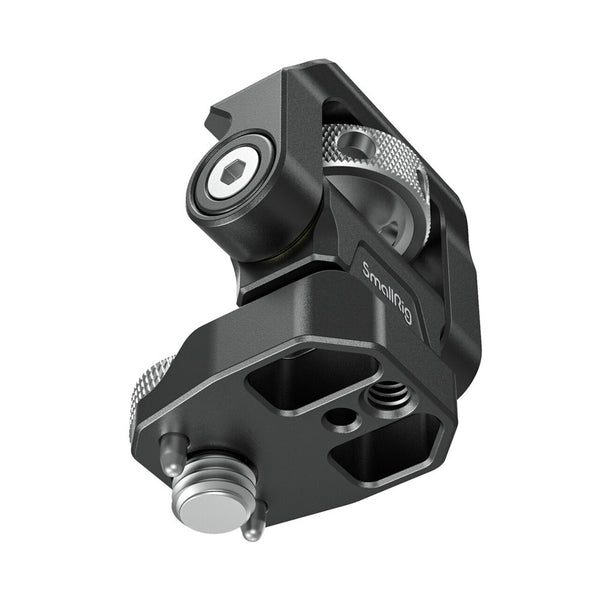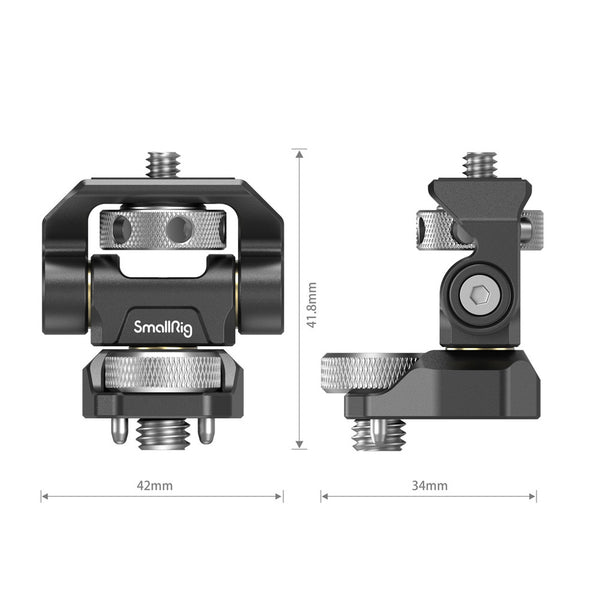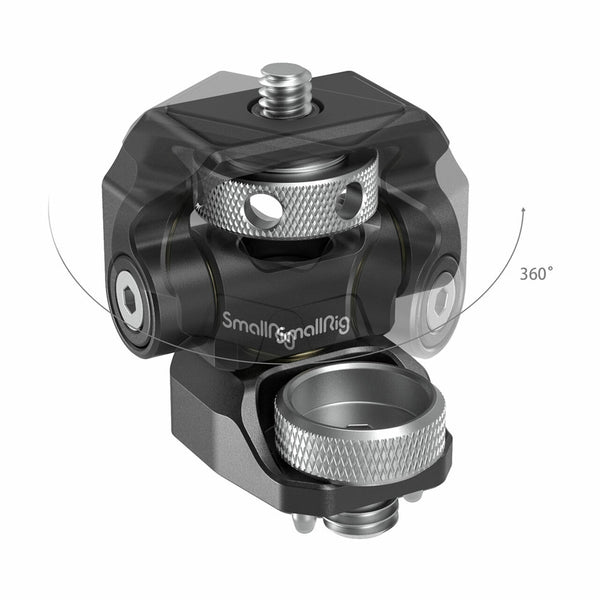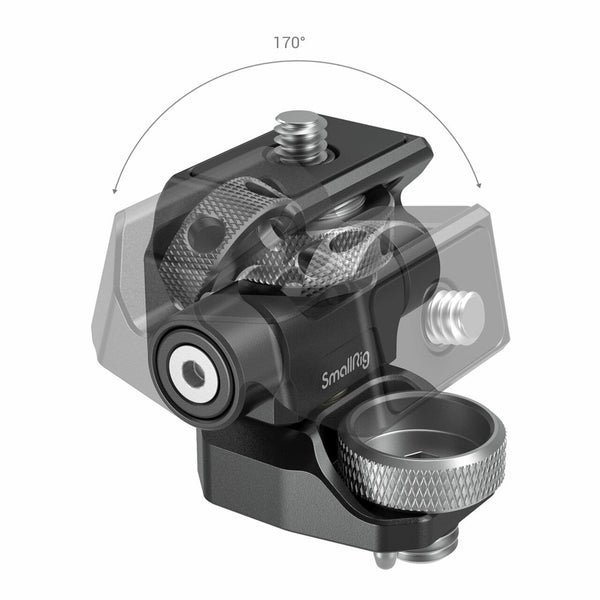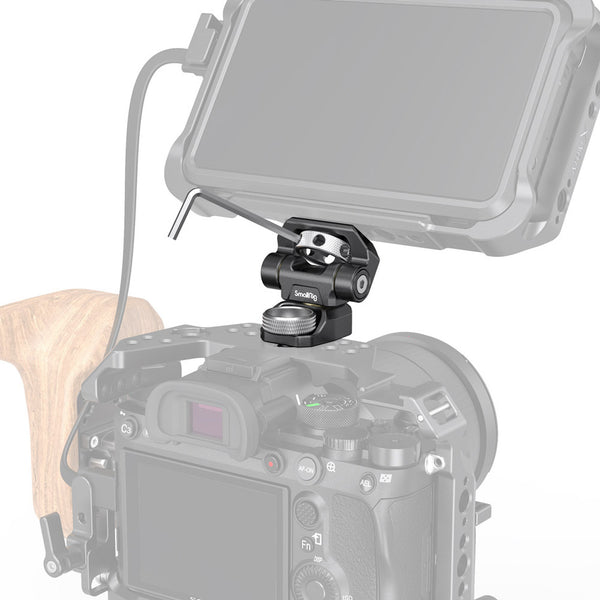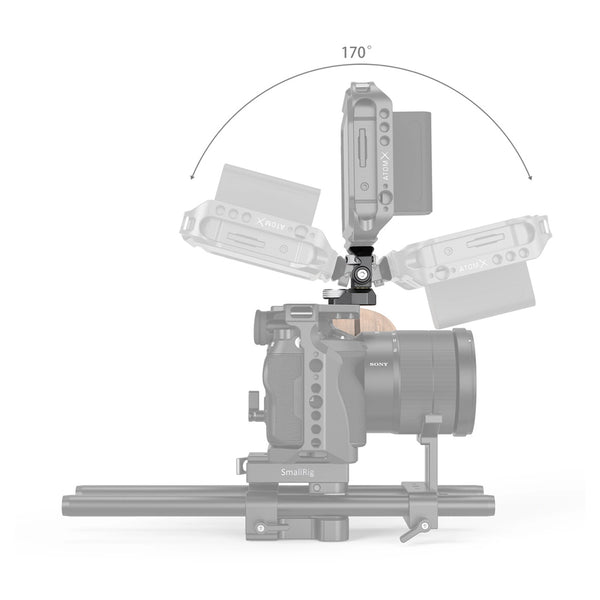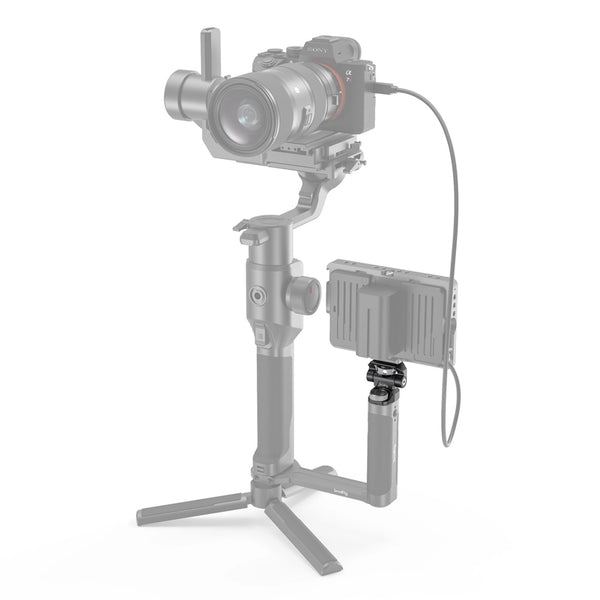 Please note this product is available in-store only.
Please call us on (08) 8232 1050 to check availability.
SmallRig Swivel and Tilt Adjustable Monitor Mount with ARRI-Style Mount 2903 is designed to hold your monitor onto the camera cage or other mounting system via ARRI 3/8"-16 style anti-twist mount. It features 1/4"-20 screw on the top for monitor, light, or microphone. The holder enables to swivel 360° sideways and tilts 170° with a free stop in any position. The tightness of each axis is adjustable via the Allen wrench. The robust mount is CNC-Machined Aluminum and can support 5" and 7" monitor up to 1.5kg. The swivel and tilt mount has protective rubber padding on top and includes an Allen wrench for tightening the mounts for further security. Besides, the bottom comes with a 1/4"-20 threaded hole for more DIY options.