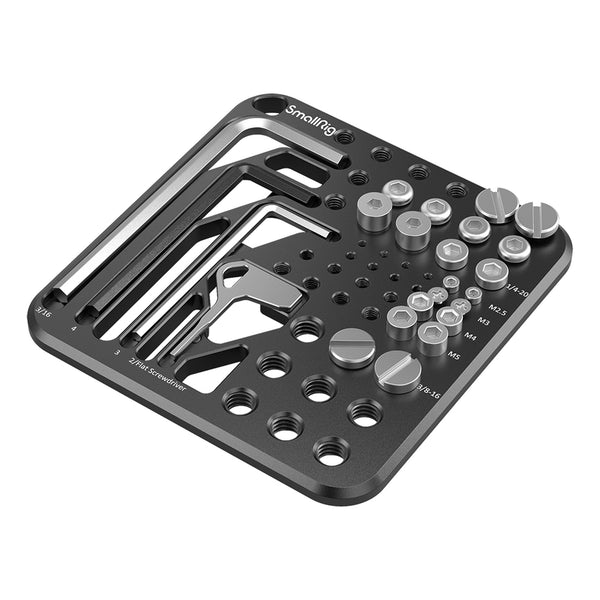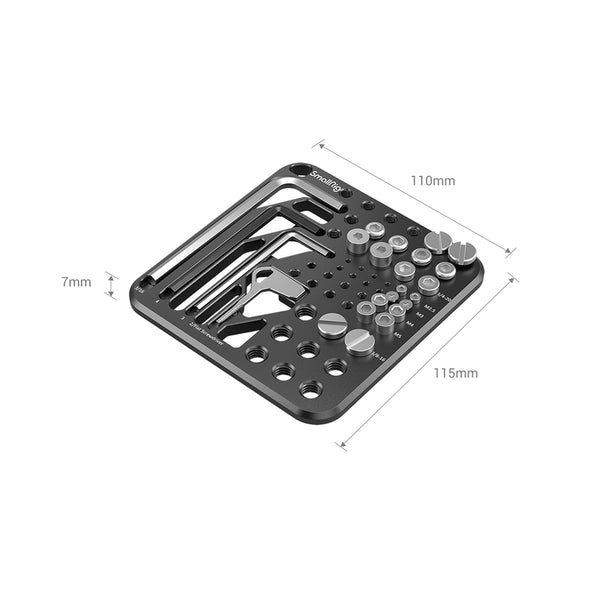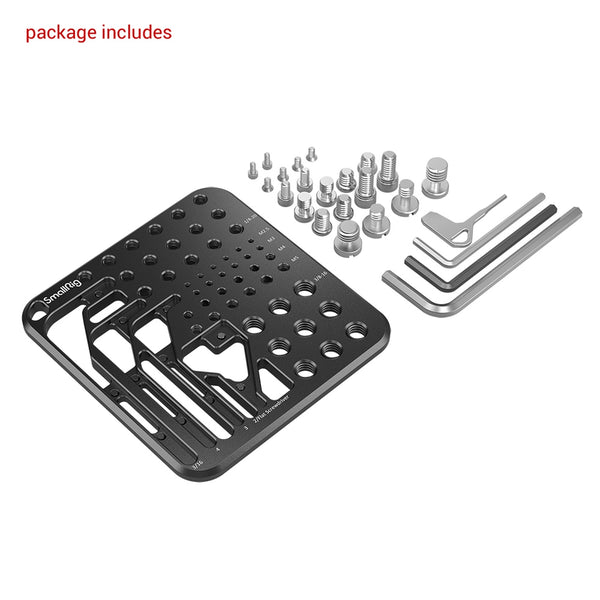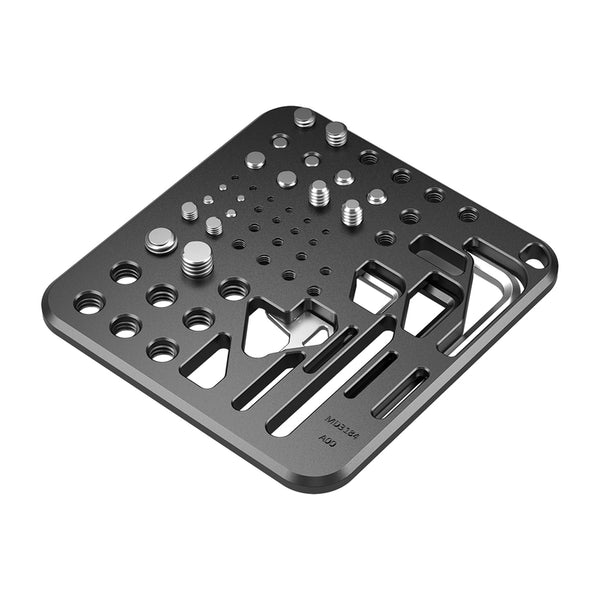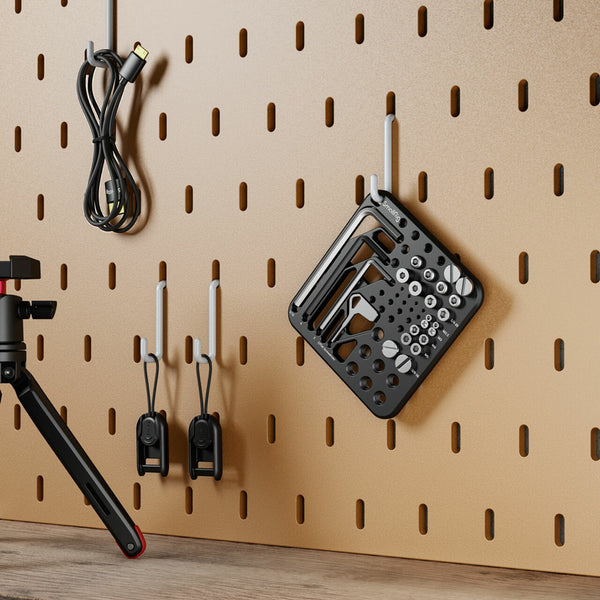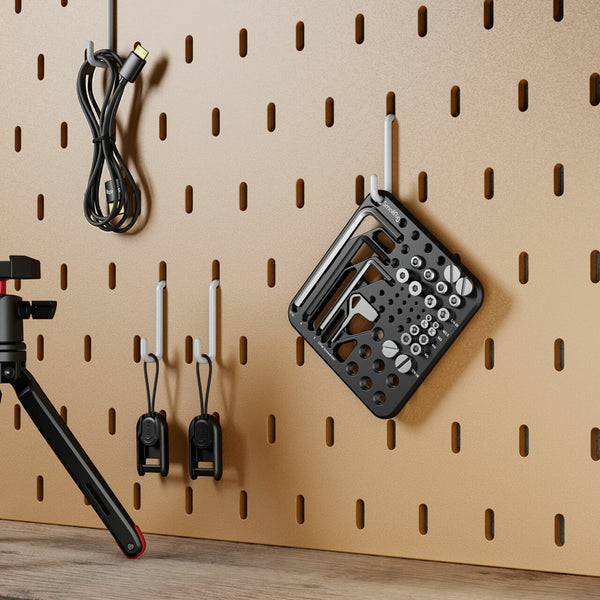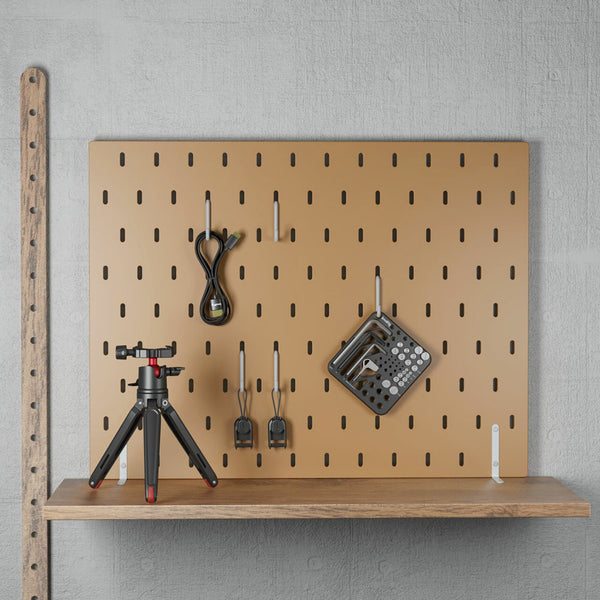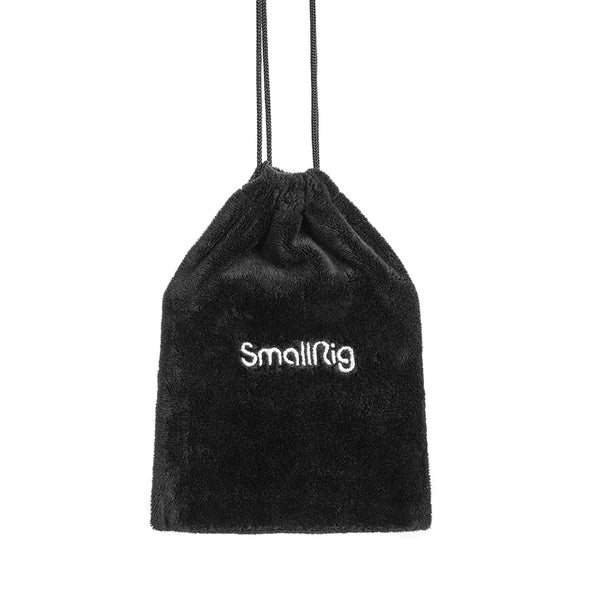 Please note this product is available in-store only.
Please call us on (08) 8232 1050 to check availability.
SmallRig Screw and Hex Key Storage Plate MD3184 is dedicated for commonly used screws and hex keys of camera rigs. It's a storage plate including 4 hex spanners(3/16、3、4、2/Flat Screwdriver) and various screws such as 2 1/4"-20 flat head screws, 8 1/4"-20 hex screws for cages, L brackets, QR plates, baseplates, handles, rod clamps, top plates and monitors, 2 M4 and 2 M5 hex screws, 2 M3 trim head screws for mounting rosettes, 2 M2.5 hex screws used for cage anti-twisting and 2 3/8"-16 flat head screws for QR plates and baseplates. It achieves anti-dropping by holding hex keys via a magnet and mounting the screws on the threaded holes. There are clear laser-engraved specification marks for conveniently accurate access. The storage plate comes with a flannel and a strap hole for easy storage and carrying.
Package Includes:
1 x Storage Plate
2 x 1/4"-20 Flat Head Screws
8 x 1/4"-20 Hex Screws
2 x 3/8"-16 Flat Head Screws
2 x M2.5 Hex Screws
2 x M3 Trim Head Screws
2 x M4 Hex Screws
2 x M5 Hex Screws
4 x Hex Keys