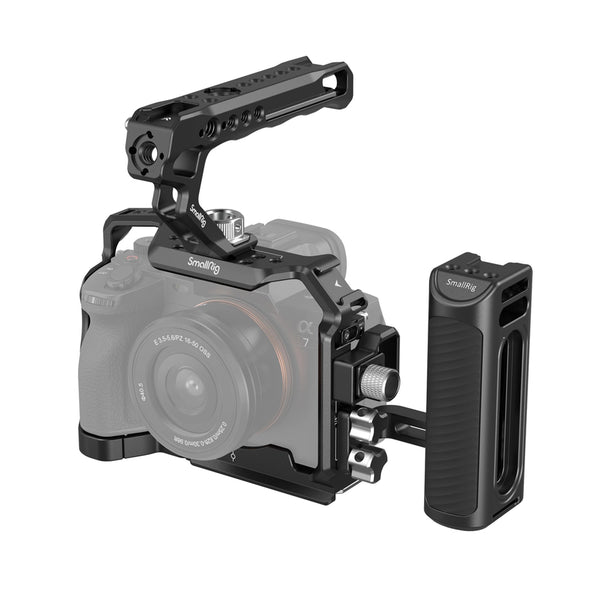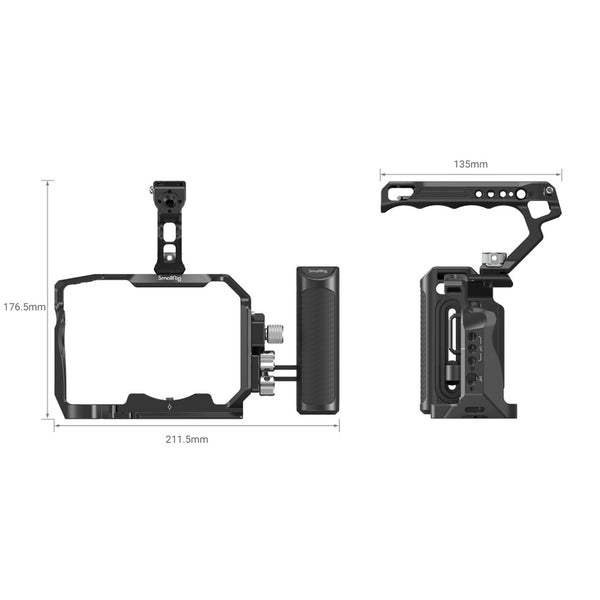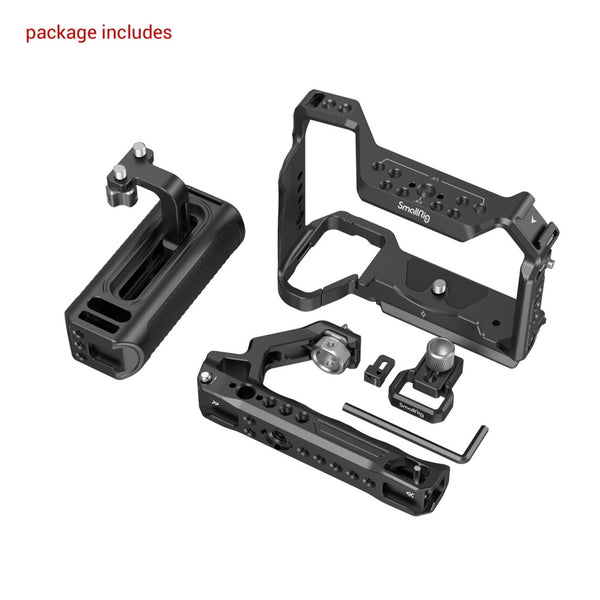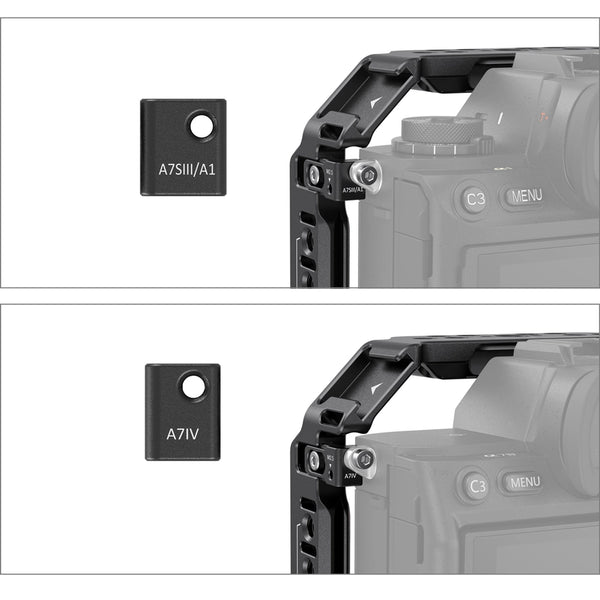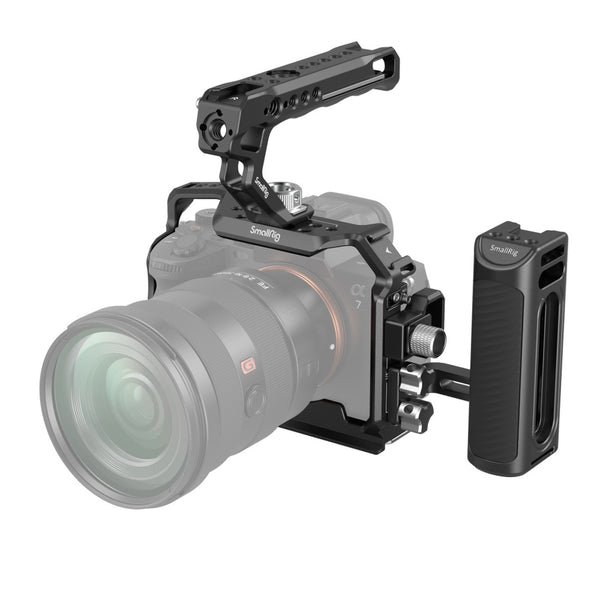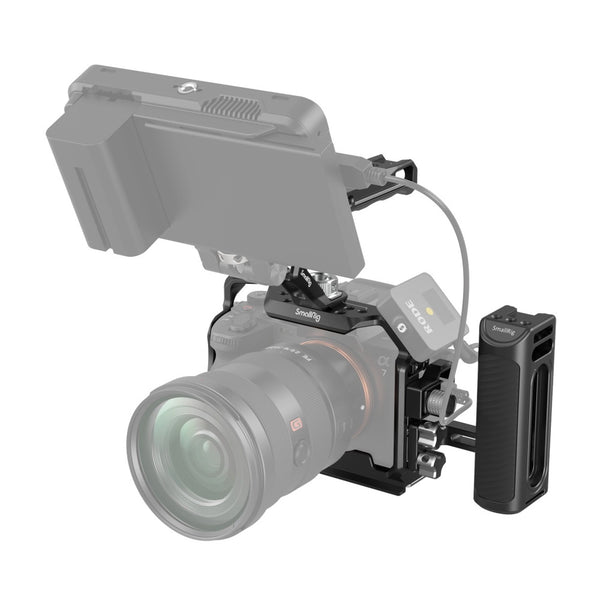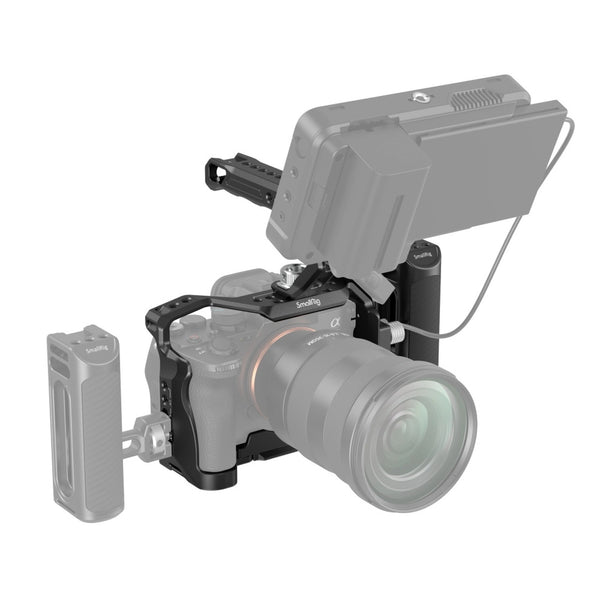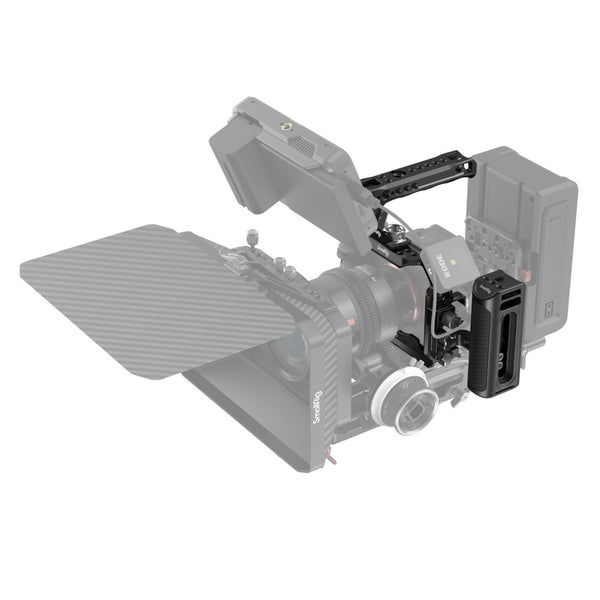 Please note this product is available in-store only.
Please call us on (08) 8232 1050 to check pricing and availability.
SmallRig Advanced Kit for Sony Alpha 7 IV/Alpha 7S III 3669 is designed to reduce armload and increase stability during handheld shooting while offering a wide range of accessory mounts. It includes a cage, an HDMI cable clamp, a top handle, and a side handle. The top handle feels comfortable and enables easy carrying and at a low-angle shot. The side grip features a silicone insert for better grip and more stable two-handed shooting. 1/4"-20 threaded holes, ARRI 3/8" -16 locating holes, cold shoes and NATO rails support monitor mount 2294, microphones, LED lights, monitor mount 2903, NATO accessories. The HDMI cable clamp, mounted onto the left side of the cage via one 1/4"-20 screw and two locating pins, prevents deflection and fixes cables with a thumbscrew to protect interfaces and ensure stability signal transmission. In addition, holes on both sides of the cage allow attaching hand straps. The cage comes with a built-in magnetic flat-head screwdriver & hex spanner that facilitate disassembly and assembly.