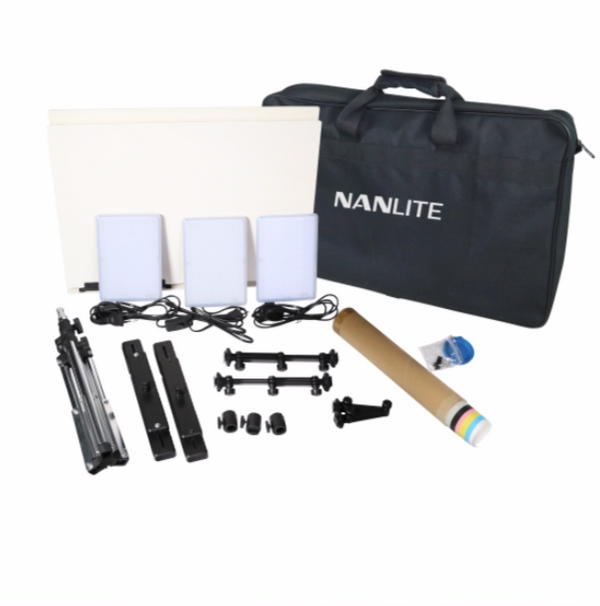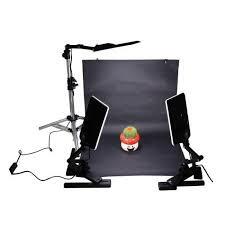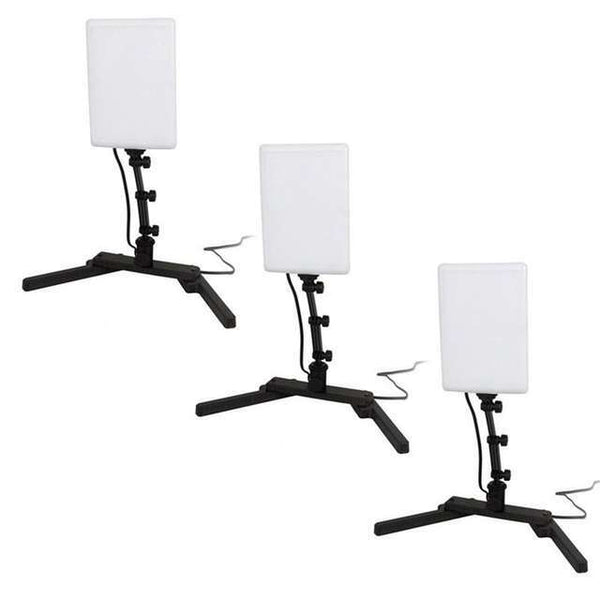 The perfect small product photography setup
This 3 light Nanlite COMPAC 20 lighting kit, features a beautifully soft diffused light that is suitable for many types of photography including but not limited to product, portrait and videos. 
This unit is easy to operate, adjustable and portable. With 5 paper background to contrast with any product, and a range of stands and brackets make it possible to change the height and direction of the light to meet different shooting requirement. 
Features/Advantages:
1. Extra-thin light housings, lightweight, portable, and space saving.
2. Large panels of light provide soft even lighting for the products
3. Foldable design for easy carrying
4. With an adjustable bracket, it is easy to change the light direction
Kit Includes: 
COMPAC 20 LED light                        3pcs
H Table Stand                                     2pcs
Adjustable bracket                              3pcs
CN-B05 swivel joint                            3pcs
Foldable photo table                           1pc
Background paper (5 colours)            1set
60cm light stand                                 1pc
Carrying bag                                       1pc