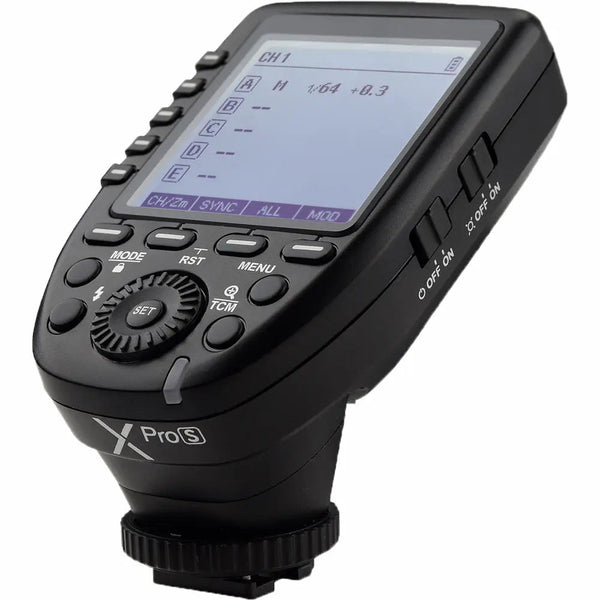 Please note this product is available in-store only.
Please call us on (08) 8232 1050 to check availability.
Godox XPRO TTL Trigger for Fuji offers remarkable features. This model is compatible with Fuji ADI / P-TTL system, including support for high-speed sync up to 1/8000 second, and provides advanced control options along with settings for working with system-specific features. Users can set up 16 groups on one of 32 channels and can then access 99 wireless ID settings for limiting interference from other nearby systems to ensure maximum control and reliability. With 2.4 GHz Godox X wireless radio system, it can be used to effectively trigger flashes from up to 328' away, and when used with compatible flashes and receivers users will have the additional benefit of remote power control. This ttl trigger is highly reliable and offers great value.
Key features
Range: 328'
Frequency: 2.4 GHz
Works with X Wireless Radio System
Compatible with Fuji ADI / P-TTL