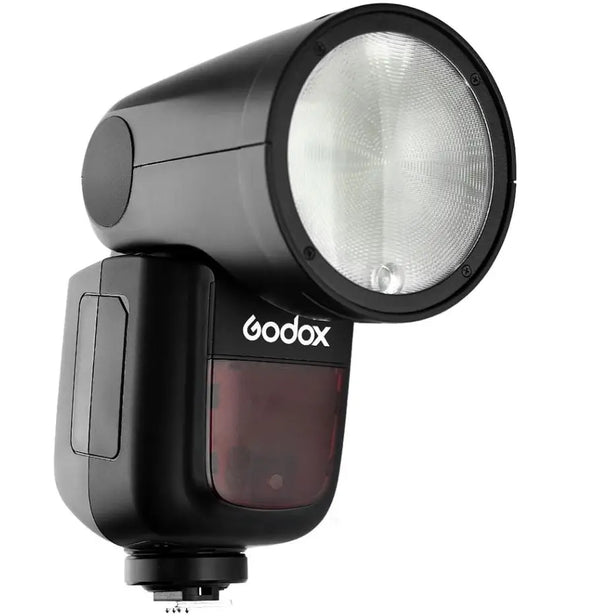 Please note this product is available in-store only.
Please call us on (08) 8232 1050 to check availability.
Godox V1 TTL LI-ION Round Head Flash for Sony offers superb light effects and functions. This head flash is great for wedding photography, travel photography, event photography, portrait photography, and still life photography. It adopts a round head design to provide studio level soft and even light effects. It features a built-in LED modeling lamp that is adjustable from 01 to 10 step. Powerful and Remarkable, this head flash will deliver performance you can count on.
Key features
Multipurpose Buttons with Digital Marking for Faster Navigation
Approximately 480 full power flashes per charge
Lithium-Ion Polymer battery for speedy recycling
Magnetic round flash head rim
Round zoom head design