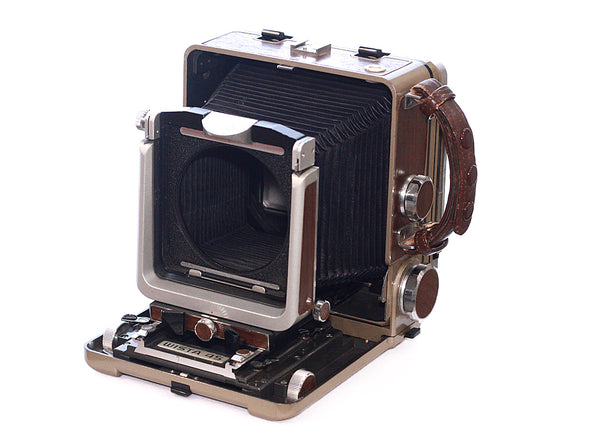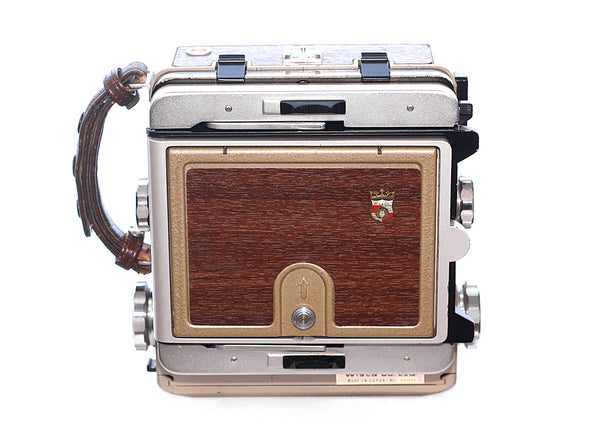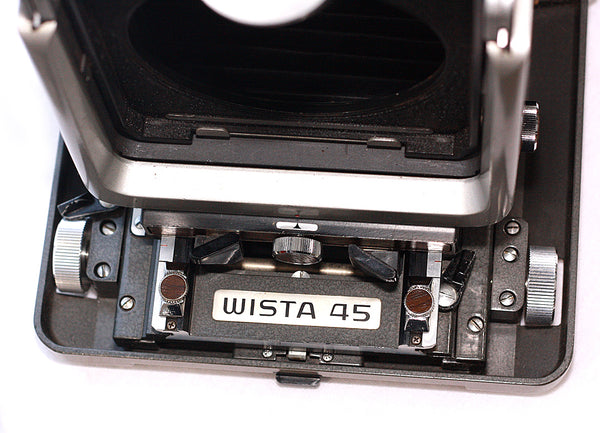 DESCRIPTION
Here we have a really nice  Pro 4x5 field camera body only.
FEATURES
Wight: 2.85kg (without lens).
Lensboard: Shenn Hao / Linhof Technica / Horseman.
Film holder: Standard 4×5 Filmholder eg. Fidelity. 
Ballows extension: 300mm.
Front movements: Rise, Shift, Tilt.
Back movements: Tilt, Swing (only micro-adjustments).
Rotating Back: Landscape to Portrait and vice versa.
Frame / Focusing-Hood.
1/4 inch screw mount.
Bubble level at the top.

Only body for sale.
CONDITION Very nice condition